Arts, music and events at Chang Thai Bar...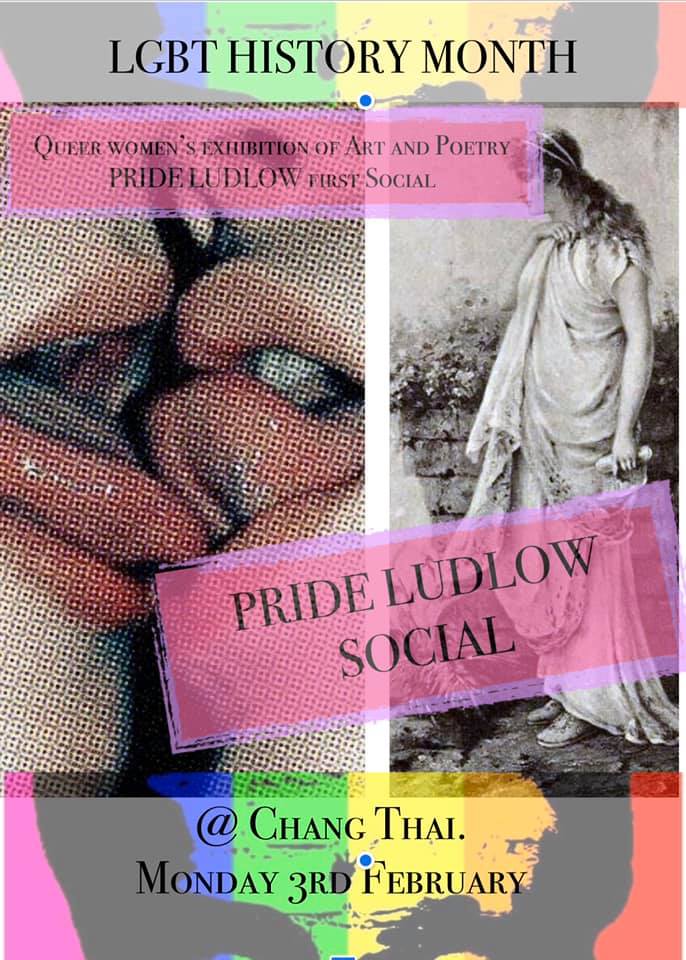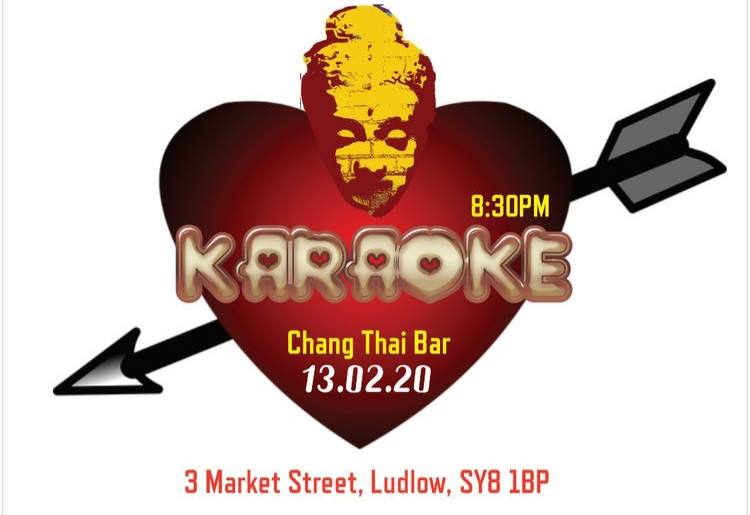 We are proud of our commitment to showcasing the work of aspiring local artists upon the walls of our bar. We believe that providing a platform for local artists is extremely important in what we do and defines Chang Thai from other venues in Ludlow.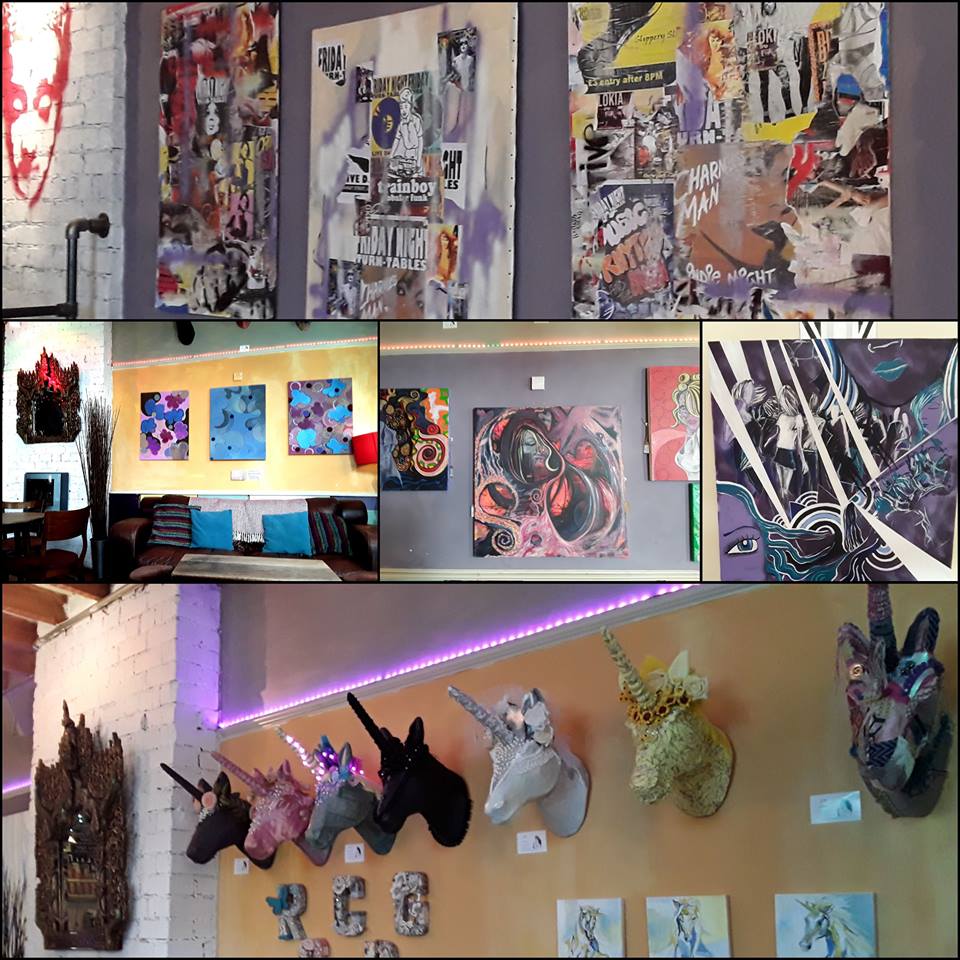 We are always interested in hearing from 'new' artists, so please get in touch with us if you'd be interested in exhibiting your work. Typically exhibitions will last between 6 weeks and 2 months.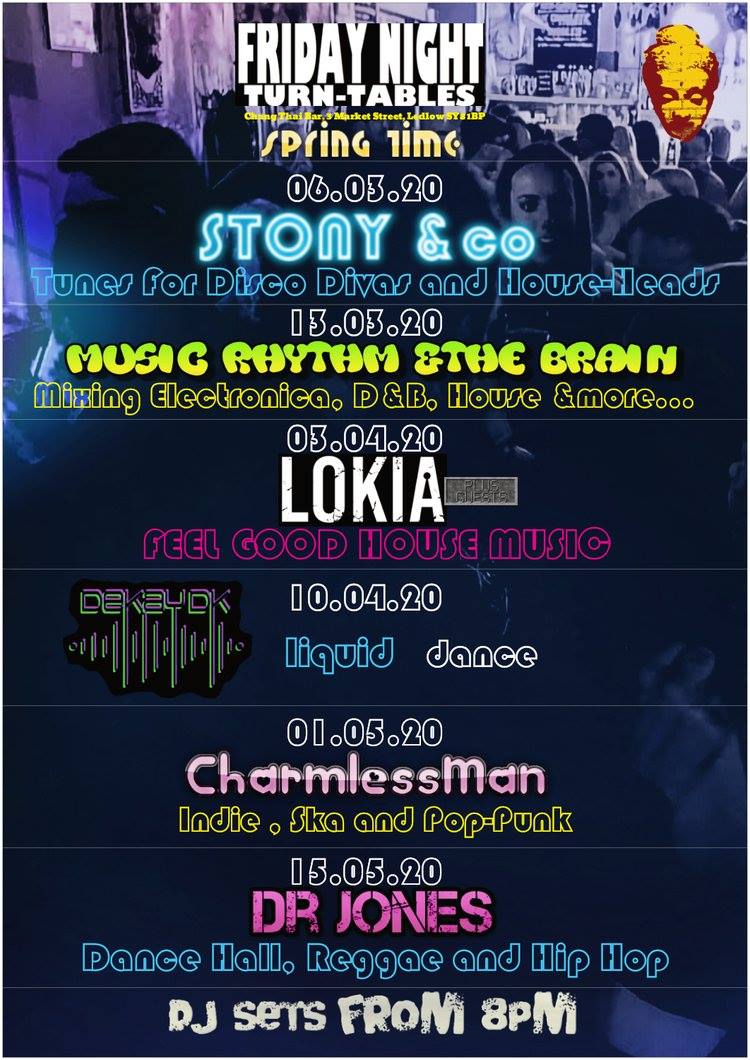 We're approaching our 2nd full year of our Friday Night Fixture; our pool of DJs continues to grow and so does the variety of genres on display. Obviously we are not a night club and as such each one of our DJs is challenged to 'play to the room'; the aim is not to blast out as many decibels at 100mph, but to offer something 'different', 'interesting' and 'stimulating'...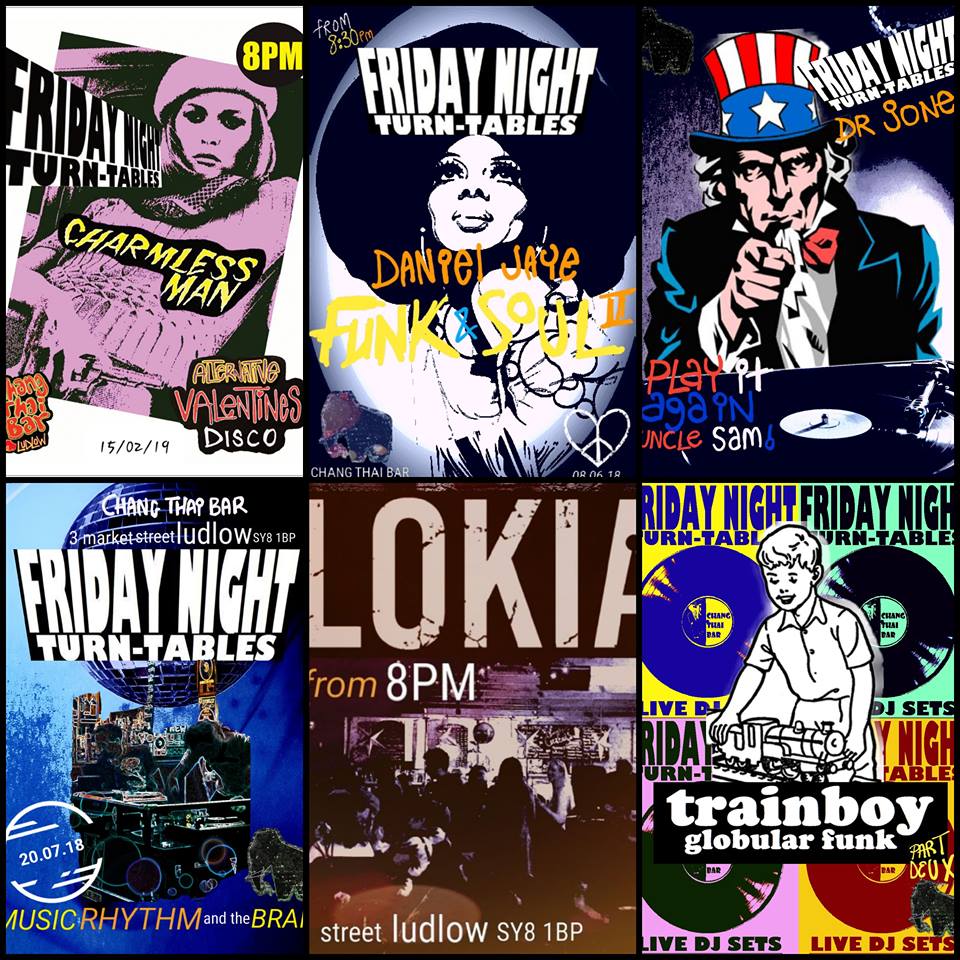 We try to book as wide a range of musical styles as possible; 21st Centruy Indie Rock n Roll to Old School Hip Hop to House to Funk to classic Disco... but if there's a hole in our musical spectrum and you think that you're the DJ to fill that gap, we'd love to hear from you